Billericay Educational Trust
The Foundation is an Education Charity operating in the Billericay area which aims to give financial assistance to school children and young persons under the age 25 years and residing within a six mile radius of Billericay (thereby including Stock, Ramsden Heath, Ramsden Bellhouse and Noak Bridge) to enable and encourage them to benefit from further education.
THE INCOME of the Foundation may be applied in one or more of the following ways:
AWARDING to BENEFICIARIES Scholarships, Exhibitions, Bursaries, Maintenance Allowances or Grants tenable at any School, University, College of Education or other place of learning approved by the Trustees;
IN PROVIDING financial assistance, clothing, tools, instruments or books to help beneficiaries on leaving school, a university or any other educational establishment to prepare for, or to enter, a profession, trade or calling;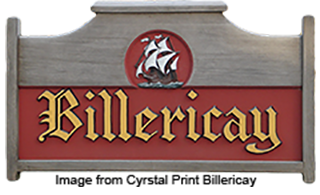 IN AWARDING Scholarships or Maintenance Allowances to enable beneficiaries to travel either in the United Kingdom or abroad to pursue their education;
IN PROVIDING, or assisting the provision of, facilities of any kind not normally provided by the Local Education Authority, for recreation and social and physical training for beneficiaries who are receiving primary, secondary or further education.
IN PROVIDING financial assistance to enable beneficiaries to study music or other arts.
Donations have also been made to Schools to assist with specific educational projects.

The Trust is administered by a body of prominent local Trustees, which meets regularly to ensure the smooth running of the Trust and assess all applications for grants. Naturally, the funds available are limited. If, however, you are a young person who might qualify for a grant under the provisions of the Trust or your organisation is contemplating a project which is in need of funds, the Trustees would be happy to consider each case on its merits.