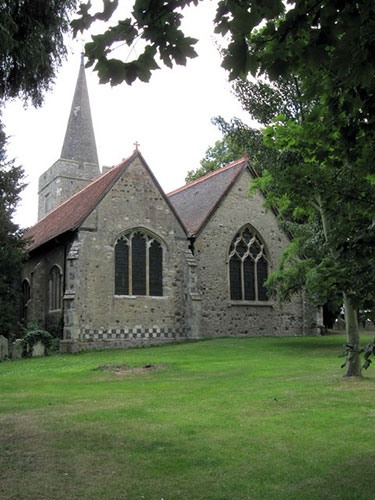 Great Burstead Boarding School
The opening in 1878 of the Great Burstead Board School, Laindon Road, created problems for these charities because of the educational facilities which the Board School provided for the children of poor parents who previously could only look to charities for help. In the case of Bayly's the situation was made worse by the agriculture depression which affected the country during the last quarter of the nineteenth century.
Their tenant farmer had difficulty in paying the rent of the farm and, eventually, the Trustees had to re-let it at a considerably reduced rent. This meant reducing the Schoolmaster's salary at a time when he was losing some of his paying pupils, whose parents were sending them to the Great Burstead Board School.
The minutes of the Bayly's Charity reveal that in a letter to the Charity Commissioners written in 1880, the Trustees said, '…… there are now five vacancies for free boys of the Foundation of the Charity and for these vacancies there have been no applications for upwards of a year. The new established Board Schools situated in Billericay now supply the wants of those who formerly would have applied for nominations and almost entirely cover the ground hitherto occupied by Bayly's Charities'.
The Trustees were very concerned about financial difficulties of farmers, tradesmen etc, from whom the Rates were collected which went towards paying for the Board School but for whose children they thought the Board School education was not sufficient. They were suggesting to the Charity Commissioners that the various Billericay educational charities be amalgamated with the object of providing an efficient Grammar School.