1878 - Bad Times Billericay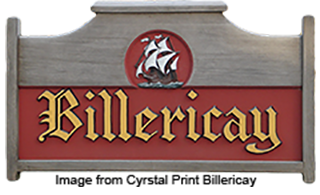 It was, certainly, a bad time for the farming community. The late Rev. George Walker, in an excellent little book about Billericay, entitled, 'The History of a Little Town', describes the situation thus:-

Beginning with the year 1878, came a succession of bad years, such as no one remembered. It was this long spell of bad weather which brought a crisis to the farming industry. The harvest of 1878 began the bad patch, rain fell day after day, and the corn was soaked in the sheaves and was often sprouted before it could be carted. The following winter was so hard that the farmers were drilling winter wheat in January. The spring corn was sown in the worst possible conditions and when hay time came the rain filled the brooks, flooded the meadows and carried the hay-cocks down with the stream.
The following harvest was long and protracted and in many parts the yield was no more than three sacks of wheat or barley to the acre. What wonder that following this harvest many farmers of the old school gave up their farms, wearied of the struggle and the number of farm sales was without precedent?
Nothing came of the Bayly's Trustees request for an amalgamation of the Charities and the creation of an efficient Grammar School. The Trustees, operating with difficulty, struggled into the twentieth century but in 1901 there were no candidates for the four vacant places at the school which came to an end in 1904 when Essex County Council required the building for its own use.
One is tempted to speculate whether Billericay could have sustained its own Grammar School and thus avoided the daily journeying of its secondary school pupils to Brentwood, Chelmsford and places beyond. If so, would it by now have been disbanded as part of the Comprehensive School system now operating?