Bayly's Charity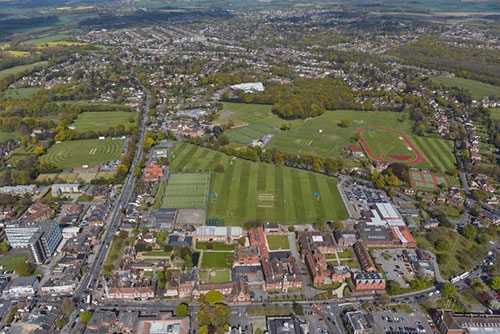 In the case of Bayly's Charity, the premises provided by the Trustees consisted of rented accommodation which was sometimes in the Schoolmaster's house. Although commonly called the 'Grammar School' there is no record to show that Latin and Greek were the main subjects taught, although Classics were probably part of the curriculum during the eighteenth century.

As late as 1900, a circular describes the Billericay Grammar School as 'A Classical and Commercial School and School of Design and Art. The system of teaching adopted is the same of that of the large Public Schools'.


The Schoolmaster received a salary for taking the pupils nominated by the Trustees for free places and took the fees of the paying pupils who formed the majority of the children at the school. At first the number of free places was ten but as the Trustees' finances improved they were able to increase this figure. The highest recorded number was fifteen in1809.